The search for a perfect ABC watch goes back several years for us at GearGuide. We were enamored with the idea of a wrist altimeter, barometer and compass for hikes in the Sierras and other activities. We looked and looked, but was never quite satisfied with what we found. Too expensive, not accurate or reliable, and retailers advising us to keep our money in our wallet. Well, how times have changed. There's a new crop of ABC watches on the market that promise to deliver all the things those earlier versions didn't. Here are four: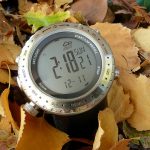 Columbia Peak 15 – This rugged Columbia-brand product is built by the same folks that are behind Soleus watches. And they did a great job with this outdoor-oriented timepiece. It's big and a little more bulky than some of the others in this review, but also accurate and very readable. See full review.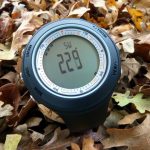 Highgear Axio Max – Highgear makes a range of wrist instruments and digital compasses. The Axio Max sits at the top of their ABC product line but is a relative bargain in the category at $150 MSRP. We liked its chronograph and found it to be an excellent running companion. See full review.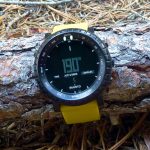 Suunto Core Crush – The Finnish manufacturer was one of the early pioneers in the ABC watch category with the original Vector introduced in 1998. The Core was introduced 10 years later. This latest iteration – dubbed the Core Crush – is rock solid, stylish, lightweight and packed with useful features. See full review.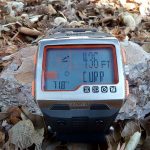 Timex Expedition WS4 – Think of the Timex WS4 as the watch you wear over the sleeve of a ski or climbing jacket, not under it. The company bills the Expedition WS4 as a wrist "dashboard" and that it is. Plenty of real estate makes multiple functions easily viewable. See full review.
A couple of notes on ABC watches. All of the watches in this test required calibration of altimeter, compass and barometer. And calibrations may need to be repeated to maintain accuracy of the product. Check the manufacturer's guidelines for their recommended procedures and calibration intervals. Also, give yourself time to learn the watch's functions and features. These are sophisticated "wrist instruments" and can be difficult to master. Once you do, however, these products can be great companions on the trail or wherever your adventures take you.
Thanks for reading another outdoor gear review from GearGuide. And thanks to ADAO Global (Columbia/Soleus), Highgear, Timex and Suunto, along with Cherb PR, Catalyst Public Relations, and Outside Media for providing product for these reviews. Written by Matt K.