Hydration Bottle Reviews
Come on – dump store-bought water and start packing your own in a reusable bottle. Buying water in single serving bottles is wasteful, adversely impacts the environment, and can consume more than 1,000 times the energy cost of producing tap water (www.myplasticfreelife.com). And frankly, there's no excuse for not switching. Today, reusable bottles are available in all shapes, sizes, designs and materials. Here are three: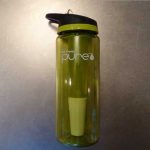 Cool Gear – Designed in Massachusetts, these BPA-free plastic bottles are great for casual use and include built-in freezer gel inserts. See review.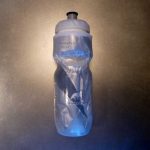 Polar Bottle – Made in Boulder, Colorado, these BPA-free products are insulated to keep beverages cold on the road or trail. See review.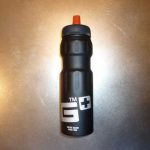 Sigg – These Swiss-manufactured aluminum bottles can be ordered with the company's Active Top for spill-proofing and easy cleanup. See review.



Go ahead, make the switch. Pick one of the above products, or one from any number of other manufacturers, and go run, hike, bike, commute – whatever you do – with a clear conscience.