Summertime, summertime, not quite summertime. But it might as well be in Northern California thanks to the overabundance of sunshine and corresponding lack of rain. Of course, we worry about the continuing drought, yet that hasn't stopped us from getting outside and enjoying the warm weather. Running, biking, hiking and speed walking the dog are just a few of the ways we spend our time these days, sunglasses always at the ready. Here's three women's models that caught our attention and received a fair amount of use over the past couple of months:
Native Chonga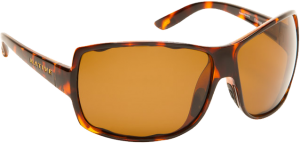 Native delivers an all-Polarized product line. The Chongas keep up the tradition. These sunglasses are available in a number of different polarized lens and frame color combinations. The wrap nicely around the face effectlvely blocking air penetration through the sides. They're light too, and well constructed with nice over-ear cushion (better seated than others in the test). Unfortunately, the Chongas feel a little flimsy, not quite a robust as those from other manufacturers in this test. Lenses are bright, clear and interchangeable, made from polycarbonate.
Tifosi Dea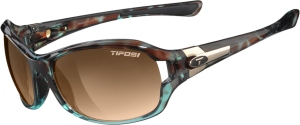 Sharp and fashionable – probably the best looking of the bunch in this test – the Tifosi Dea also come a bargain price of $49.95. We love this manufacturer because they time and again continue to provide some of the best (and all the while) least expensive performance sunglasses on the market. The Dea fit the bill with a moderate wrap-around shape that allows for only very limited amounts of air to penetrate. There are several color and lens combos. The one gotcha with the Dea is literally a gotcha. The temple pad tends to unseat from the earpiece, grabbing and pulling at your hair especially when putting these sunglasses on. It's minor but still a bummer.
Under Armour Keepz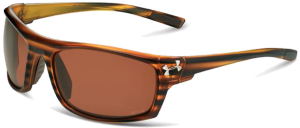 Under Armour continues to kill it with their line of sunglasses and the Keepz is no exception. It's lightweight and quite good looking, our favorite of the bunch. Under Armour offers a number of different color and lens combos. Our sample was a cool horizontal striped tortoise with brown lenses. They fit the face well. Construction was also solid. No bargain basement feel or components coming loose. The Keepz aren't cheap at north of $100 but they're well worth the price.
[ad name="PriceGrabber 660×198 Matrix"]
Thanks for reading another outdoor gear review from GearGuide. And thanks to Native, Tifosi and Under Armour for providing products for this review.