Top Ski Goggles
After a banner December 2012, Northern California ski resorts missed out in January. Just a few inches fell in the Sierras this past month. And while we all wait for some new fresh, it's time to consider an upgrade so we're ready for that next storm – new goggles. Spherical lenses, iridescent coatings and advanced airflow systems make this new crop of eye bobbles worth a look. Here are three to check out: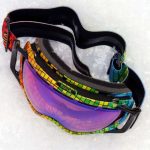 Bollé Gravity Goggles – Dynamite graphics and a photochromatic lens set the Bollé Gravity apart. We liked the versatility provided by the use of that technology which automatically adjusts the lens tint for various light conditions. See review.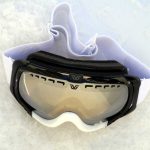 Gordini GLC E Frame Goggles – Ski accessory maker Gordini uses a super-soft memory foam in its high-end goggle. And Carl Zeiss lenses deliver nice crisp viewing. See review.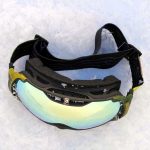 Salomon XTend Pro12 ML Goggles – Salomon wins with the big, bold and wildly colored look of its XTend Pro12 ML. The large yellow-green solarized lens is deeply tinted and eye popping. See review.


When looking for a new goggle, start by considering what kind of ski conditions you will encounter. Then look for a Category rating number on the goggle packaging. That number is based on the European Standard BS EN 1836:1997. By law, sunglasses and goggles sold in Europe must comply with this standard – and many manufacturers in the US are also using it – which helps when making a buy decision.
Lens Selection Options
[ultimatetables 1 /]
The above categories roughly correspond to the amount of light (listed above in column three) that's allowed to reach your eye. Known officially as Visual Light Transmission or VLT, the higher the number, the more light passes through the lens.
Thanks for reading another outdoor gear review from GearGuide. And thanks to Bollé, Gordini and Salomon, along with Breakaway Communications, Turner PR and Outside Media for providing product for this review.