Best of 2013
2013 was a year of hits for us at GearGuide. We fell in love all over again with one of our favorite road shoes, we got all urban with a range of tech and accessory products, and we added biking to our regular coverage areas uncovering some really terrific apparel and tools. Unfortunately, we also discovered a few misses this year too.
Hits of 2013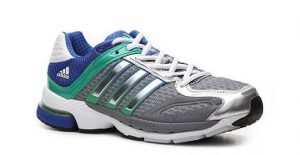 Road Running Shoe – Adidas SuperNova Sequence
The Adidas Supernova Sequence remain a perennial favorite around GearGuide. Some have been wearing them since the first generation offering. We've always been happy with the fit, performance and durability. The newest version – the Supernova Sequence 5 – ups the ante. See review.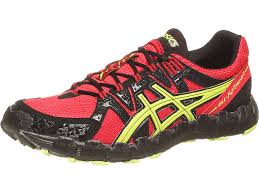 Trail Running Shoe – ASICS FujiTrainer 2
The FujiTrainer 2 is a rugged lightweight trail shoe with a comfortable fit and offers stable, nimble performance. The traction on a variety of terrains provided for an excellent grip. I was especially impressed with the midsole underfoot cushioning which made for smooth runs. See review.
Ski Goggle – Bolle Gravity
Fond memories of my first Bollés came rolling back during this test. These new Gravity goggles more than met my expectations. The photochromatic lenses make them very versatile and the mosaic graphics deliver great looks. See review.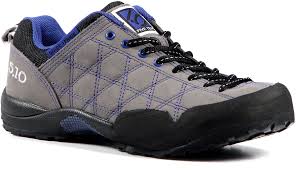 Approach/Hiking Shoe – FiveTen Guide Tennie
The sleekness of this shoe has real appeal without sacrificing any comfort or durability when hiking. They are my new favorites for a hike, or for a day I know I will be spending long hours walking/standing. See review.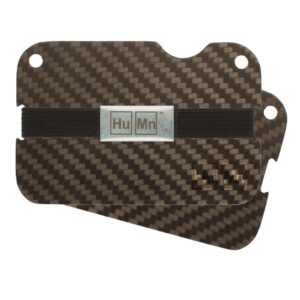 Accessory – HuMn Wallet
the HuMn Wallet Mini is damn cool. It's definitely not your granddaddy's money clip. Instead, the HuMn Wallet Mini delivers the carrying capacity of a standard wallet with a fraction of the bulk. The two plates deliver the RFID skimming protection as promised. Not cheap at nearly $80, but completely functional and beautiful to look at. See review.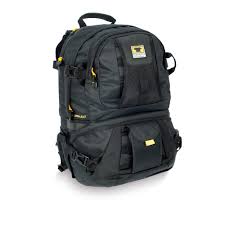 Camera Backpack – Mountainsmith Borealis AT
It's a beast and a beauty. The Mountainsmith Borealis AT delivers a ton of technical features for hauling mulitple bodies, lenses and much, much more. The tilt-out camera pocket is the most cleverly designed storage facility I've seen. If you want a rugged, top-of-the-line backpack for hauling large amounts of photo equipment into the backcountry or elsewhere, the Mountainsmith Borealis AT is the ticket. See review.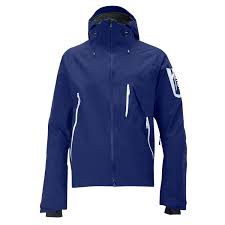 Ski Jacket – Salomon Shadow II 3L Gore Pro
Ski and boot giant Salomon started doing the winter soft goods thing a few years ago. And this year, the company kicked it into a higher gear. The company's complete line of baselayers, mids, pants and jackets deliver dynamite combinations of function and style. One of the top-of-the-line jackets is the Salomon Shadow II 3L Gore Pro Jacket. See review.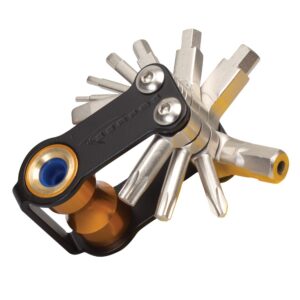 Multi-Tool – Serfas
Overall, Serfas killed it with their multi-tools. They're small, lightweight and extremely versatile. Construction quality is excellent. Depending on your needs, one of these Serfas products should work for you. See review.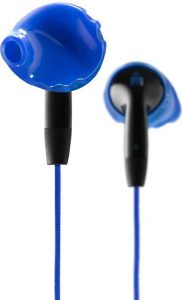 Wired Earbuds – Yurbuds Inspire Duro
Yurbuds are relative newcomers to the headphone market having joined the fray in 2008. We're just starting to see their products pop up on retailers shelves here locally. The company's Twistlock design does exactly what the Yurbuds claims and keeps the ear buds firmly in place during rigorous exercise. See review.

Bike Short – Zoic Black Market
ZOIC Black Markets deliver best-of-the-bunch styling and performance. The shorts are equally at home around town and on the trail. They have all the right pockets, great urban styling and all-around comfort. Move over Ether shorts, there's a new standard in town. See review.
Misses of 2013
Jawbone UP24
Why introduce a new product that improves on the old by being less compatible? That's right, the newest generation of the Jawbone UP — the UP24 — works with only the very latest generation of Apple iPhones and iPads, and not with Android devices at all. So even though your perfectly good iPad 2 has Bluetooth, it's not good enough to sync wirelessly. And the headphone plug that formerly could do a wired sync no longer works for that purpose either. It's good for only charging. Hate to say it, but that's a little boneheaded, Jawbone. One more post-holiday return.
QAK ThumpBlu
In an age when wireless earbuds have become sleek and compact, the ThumpBlu hues to an old-style design with a bulky wrap-around the neck battery pack and old-style USB connectors. It's heavy and features an in-ear bud that blocks too much ambient noise to be safe on the road and trail. Pass.