Compact System Camera Backpack Reviews
What the heck is a compact system camera you may ask? Well, a few years back Olympus and Panasonic put their differences aside and created a series of cameras and lenses (known as Micro 4/3) that are far smaller than a typical DSLR but boasts much of the same control and picture quality. Nikon, Sony and others took similar approaches with propriety lens mounts. Because these cameras and lens kits are smaller, they require less to haul around. And here are three bags that fit the bill: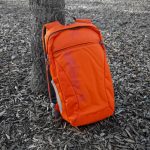 LowePro Photo Hatchback 16L AW – This rear-entry model, offers a streamlined and compact profile. Carrying capacity doesn't suffer however and tops our around 16 liters. Read full review.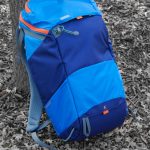 Mindshift Gear r180 Panorama – With a unique rotating belt pack and a number of other cool features, the Panorama delivers convenience and ideal carrying capacity of just under 17 liters. Read full review.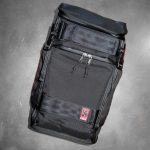 Chrome Niko Pack (originally published in 2013) – More urban than outdoor, this 23 liter backpack uses a rigid, rectangular shape to contain a nicely customizable interior camera chamber. Entry is from a more traditional front side. Read original review.


Thanks for reading another outdoor gear review from GearGuide. And thanks to DayMen and Mindshift Gear for providing products for this review.