Get cracking. Seriously, I'm not kidding. With Thanksgiving falling a week later than usual this year, you better get out there and do your holiday shopping without delay. There's one less weekend to get that special outdoor someone that perfect gift. To ease the pressure, we at GearGuide came up with a little inspiration to get you going. Here's five options to consider on your way to your local sporting goods store, shopping mall or online retailer.
Microfiber Towels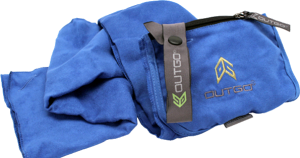 Even in the dead of winter, we return from those morning runs dripping with sweat. (Sorry if that grosses some of you out). Nothing towels that off better than a microfiber cloth. We're partial to the ones from McNett – the guys that make all that great waterproofing technology. They created a product called the OutGo PT Pod. It's a 20 x 32 inch microfiber towel that folds into its own pouch for storage. Very convenient. Find it at Amazon.
Snacks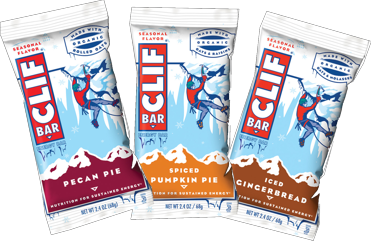 Back in the day, my father filled our stockings with fruit and nuts including things we'd never seen before like cumquats. (I still have no idea what kind of fruit that is). This year, we suggest something a little more familiar like an energy bar. We just tried the newest member of the Clif Bar family – Nuts & Seeds flavor – and it's truly delicious. Brings back a little memory, sans cumquat of course. Find them at Amazon. Not a fan of Clif, then try NuGo.
Merino Wool ¼ Zip Sweater
Last year, we sung the praises of the Merino Wool Hoodie from Chrome. This year it's the Heavyweight ¼ Zip Top from Woolx. Made from 100% Australian merino wool this slick sweater can be worn as a mid-layer for skiing or other outdoor activities. Or if you prefer, wear the Heavyweight to the office. It's that good looking. Find it at Amazon.
Bluetooth Speakers
Everybody seems to be taking their tunes with them to the beach, the slopes and elsewhere. We checked out a few options recently and found one we really fell in love with. The Roq Bloq from RuggedTec boasts some serious outdoor features including eight hours of battery life, rubber gaskets to protect the charging and Aux connectors, solid Bluetooth connectivity and nice audio quality. Find it at Amazon. Another solid option is from EcoXGear. It's the EcoXBT and it boasts 10 hours of battery life and water resistance. Find it also at Amazon.
Portable Power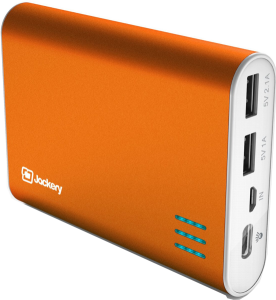 These days, you can't have enough battery power. Whether it's your mobile phone running down because of the GPS or your portable Bluetooth speaker needing a boost, you never seem to have enough juice. My suggestion is give the gift of portable power in the form of one of the many compact batteries now available. Two from our recent test include the Jackery Giant and the Birksun Power Bank. They're both at Amazon.
Happy Holidays from GearGuide!