Like most photographers, we here at GearGuide are constantly searching for the perfect camera bag. We shoot mostly compact system cameras because these devices present a much smaller form factor than your traditional large-frame DSLR while still delivering the requisite image quality. That, in turn, allows us to lighten our load, downsize our kit and generally travel a bit lighter than our friends packing Nikon and Canon. That also makes finding that ideal carrying companion a little more difficult since most manufacturers still optimize for the larger bodies and lenses.
For this test, we decided to mix things up a bit. Our goal was more urban than outdoor. We needed to pack camera gear, laptop computer, tablet, associated chargers and accessories, snacks, and a few more bits and bytes into a single bag. Here's what we found across three top-end camera backpacks.
Firesign Brand Tempest Backpack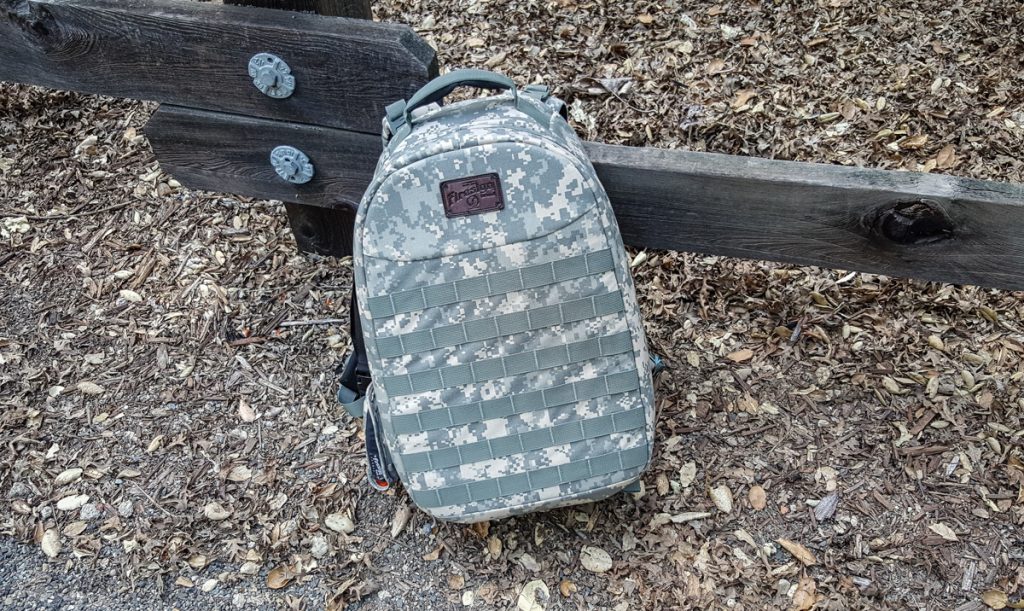 The Firesign Brand Tempest is a beast. And it should be for the $749 price commanded by this new luggage company based in Vernon, California. It boasts nearly 36 liters of carrying capacity in one big, ultra padded compartment. Firesign designed the Tempest specifically for a DSLR-toting photographer, one that — from the scenery-chewing features of the product — must be someone akin to Bear Ghrylls.
Why Bear Ghrylls, you ask? Well the Man vs. Wild star often finds himself in situations where he's forced to traverse very rugged terrain and float down mighty rivers. The Firesign Tempest presents a worthy companion for such adventures. In fact, Firesign designed the bag to be fully submersible and waterproof to 75 meters. Gotta be honest here, we are not able to put such a claim to the test here at GearGuide but we can attest to the bomber construction and material selection present in the Tempest. If any camera bag could serve as a PFD (in a pinch), the Tempest is it.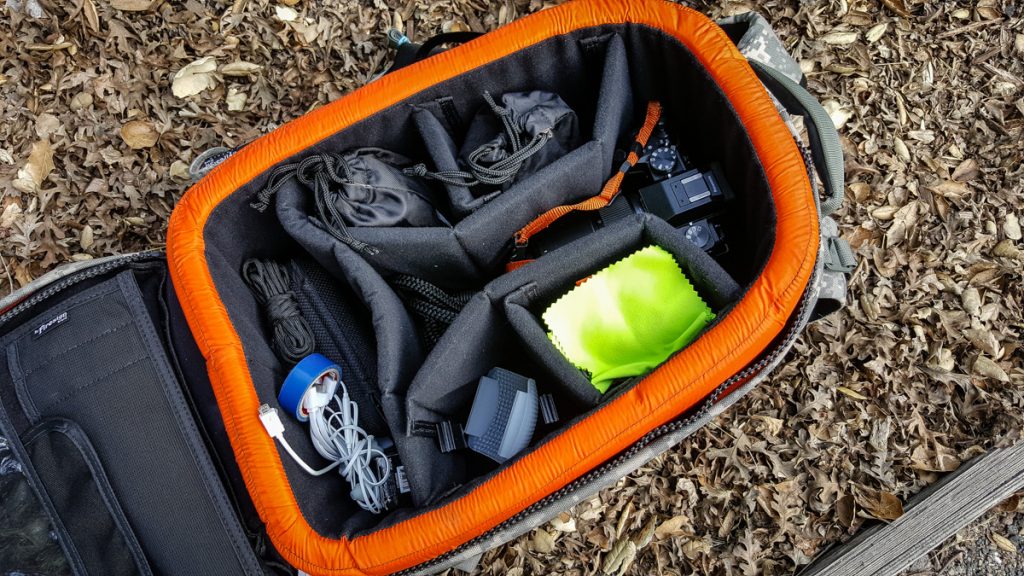 How'd the Firesign Tempest stack up in our very specific test. Pretty darn well. It can definitely handle DSLRs or mirrorless bodies, multiple lenses, etc. The company places a series of clear pockets inside the lid for accessories. And the camera section can be easily configured with move-able dividers. However, despite the overall size of the Tempest, it lacks the specific features necessary to handle laptops or tablets. No padded compartments or sleeves for such devices.
Who (besides the aforementioned Bear) should pick the Tempest? In my book, if you're a DSLR diehard with a need for transporting and protecting your camera gear from the elements, then the Firesign Tempest is for you. Find the Tempest on the Firesign website. MSRP $749.
Mindshift FirstLight 20L Backpack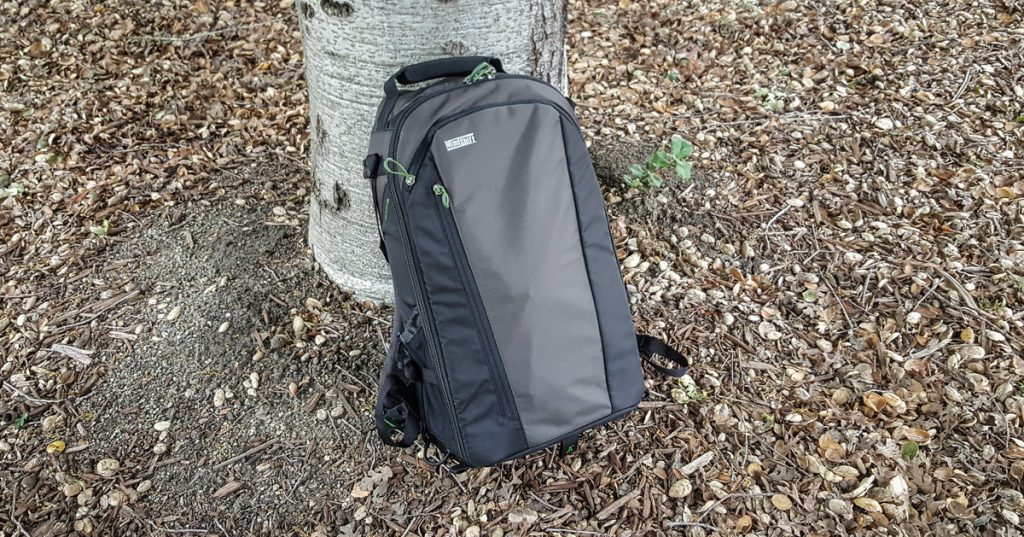 Mindshift made its reputation with the innovative wrap-around beltpack. It houses the camera and lenses in a container that can be slid out of main compartment to the front without removing the pack. We reviewed the
Panorama
a while back and liked it quite a bit. And although Mindshift maintains that feature on many of its products, the company recently introduced several lines with more traditional approaches. The FirstLight 20L is one of those offerings.
Mindshift built the FirstLight 20L for "extended days of travel." And that's exactly how we tested it. We banged the bag through multiple airports, shoved it into overhead bins and underneath seats. We packed it full of camera gear and accessories. And we were even able to fit a 13-inch laptop (in a protective sleeve, as recommended) into the FirstLight 20L. Be forewarned, however, Mindshift claims that the bag can handle a 15-inch computer, but even the 13-inch was a stretch for our sample.
Mindshift engineered a very elaborate fit system into the FirstLight 20L, much of which we didn't seem to need. There's a torso extension, load lifters and a very substantial waist belt. The FirstLight 20L was plenty comfortable without needing to tap any of those components. And the waist belt — which doesn't detach and we thought would be a nuisance when traveling — was designed to wrap the FirstLight's exterior and stay out of the way. Nice touch, Mindshift.
Overall, the Mindshift FirstLight 20L makes a very capable travel companion for either the DSLR or mirrorless crowd, with enough features and carry capacity for all but the longest trips. Available at Amazon. MSRP is $229.
LowePro Photo Hatchback 16L AW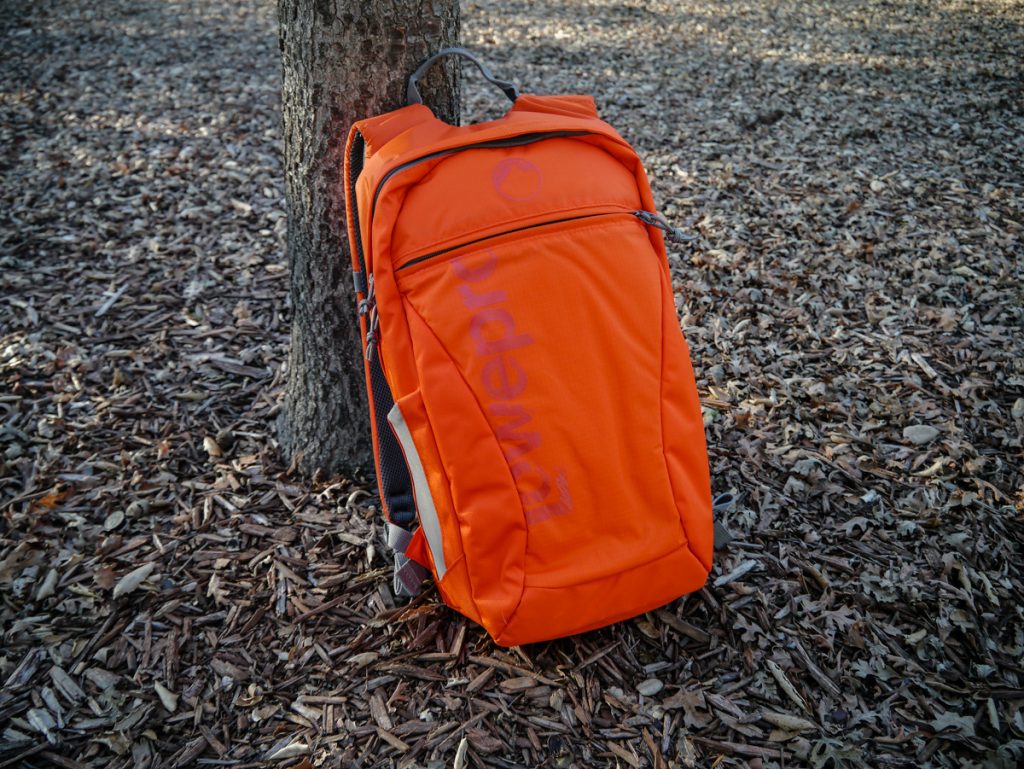 Another standby is the LowePro Photo Hatchback 16L AW. We originally reviewed it back in 2014. And LowePro recently updated the product.
It still delivers what you need in a small-system camera bag. Not too bulky but plenty of carrying capacity, room enough for one body, multiple lenses, a tablet and more. We liked its streamlined profile.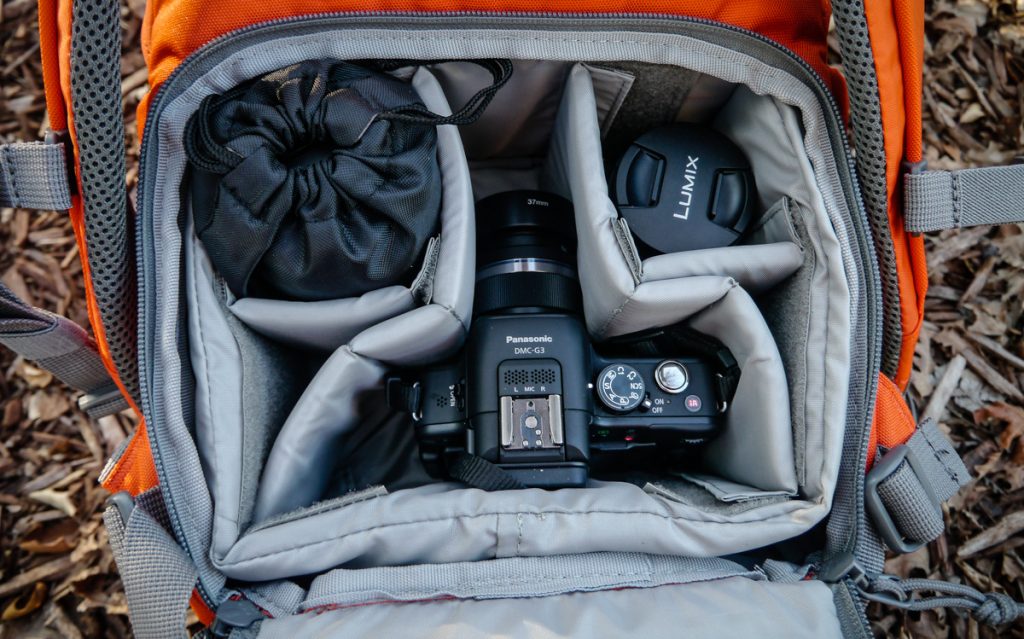 Available at Amazon for under $70.
Thanks for reading another outdoor gear review from GearGuide. And thanks to Firesign, Mindshift and LowePro for providing products for this review.