A few years ago I made the switch. After trying a range of traditional fly fishing vests, I moved to a much more up-to-date piece of gear – the vest pack (or should you prefer the pack vest). These versatile pieces of fly fishing gear do what the name implies. They provide both the function of a vest and backpack, allowing for the transportation of your fly fishing essentials along with such things at extra clothing, a hydration bladder and much more.
At the point where I made the move, there were only a few options. Now there are many more. Here are three top choices we had the chance to check out recently: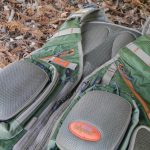 Fishpond Wasatch Tech Pack – The Pack Master – From one of the pioneers in the category, Fishpond updated this year's model with a new recycled fabric. Its expanding pack can hold 10 liters of gear. Read full review.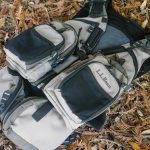 L.L. Bean Rapid River Vest Pack – The Versatile Bargain – This delivers a range of high-end functions including built-in zingers, expanding storage and more all for a sub-$100 price. Read updated review.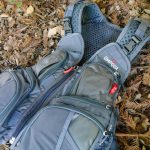 The Umpqua Swiftwater Tech Vest – The Newcomer – Although new to this particular segment, Umpqua is obviously no stranger to fly fishing. And they apply a ton of knowhow to the Swiftwater. Read full review.
Thanks for reading another outdoor gear review from GearGuide. And thanks to Fishpond and Umpqua for providing products for this review.